Added by Luke Hickey
Going forward, this will be a revamped version of Puroresu Weekly Recap, which will contain a brief opinion piece to accompany the news and schedule for a variety of Japanese Puroresu promotions. The opinion part of this column may or may not be current but will always be linked to Puro.
This week, the spotlight is on NOAH, the promotion that was formed after Mitsuharu Misawa led a mass exodus of talent from All Japan following a turbulent relationship with the widow of Giant Baba. From it's inception to the end of 2010s, NOAH's stock was high but that would come crashing down following the untimely, tragic death of founder, leader, teacher, friend of NOAH, Mitsuharu Misawa.
This was unfortunately just the beginning of a bad spell for NOAH, I'm just going to give a brief summary as I want to discuss NOAH now. Following the death of Misawa, claims of Yakuza involvement further damaged the company, walk outs of talent, such as Akiyama and later, Morishima, a company who once filled out the Budokan, the last Noah show at the venue was Kenta Kobashi's retirement, Final Burning in Budokan, was struggling circa 2015 and sought help from rival New Japan to help steer NOAH through it's troubles.
The arrival of Jado as booker and Suzuki-gun running roughshod over a decimated roster of NOAH wrestlers proved too much for NOAH fans as attendances continued to fall. The relationship between NOAH and New Japan soured and were all but sent packing. New Japan was gone, Jado was gone and thankfully for NOAH, so was Suzuki-gun.
In 2017, following a declaration of bankruptcy, NOAH held a show at the Korakuen Hall. Only a mere 648 people attended.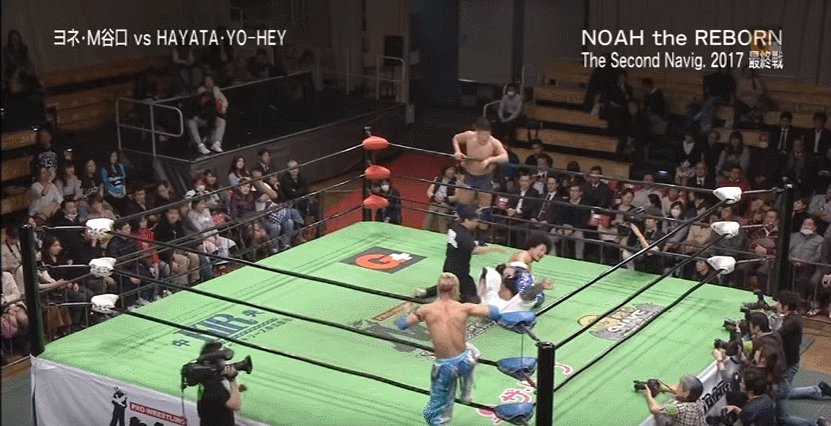 Things are now better in 2018, and despite knowing of NOAH previously, mainly watching the early classics, I began to follow the current NOAH more closely. NOAH is on the rise, not just as one of my favourites, nudging out New Japan in my preferential in ring product to watch, but attendances for NOAH show's are once again looking good. A strong junior division dominated by the RATEL'S stable and the story arc of the New Super Generation Army and the Veteran Army in the heavyweight division, providing a solid storyline as well as fantastic match ups that feature the likes of Naomichi Marufuji and Takashi Sugiura against the rising talent of the Super Generation, Katsuhiko Nakajima and Kenoh.
NOAH's most recent show, Departure, drew 1,521. Departure was headlined by the final of the Global Jr Tag League which saw the RATEL'S duo of HAYATA & YO-HEY defeat The Backbreaker's, Hitoshi Kumano & Hajime Ohara. Attendances throughout this tour and previous tours this year were strong and show that Noah is on the resurgence, hopefully setting sail for the Budokan. For Misawa. For NOAH.
If you'd like a taster of NOAH, there are some very good matches on their YouTube Channel. Although clipped, they are usually worth a watch. One of my favourites is from the RATEL'S Produce show which pitted the GHC Junior and Heavyweight Champions against each other.
Daisuke Harada vs Takashi Sugiura
On 18/08, NOAH will be in Kawasaki. GHC Heavyweight Champion, Takashi Sugiura will defend against Go Shiozaki, whilst GHC Junior Tag Champions, Hi69 & Minoru Tanaka defend against Tag League winners, HAYATA & YO-HEY.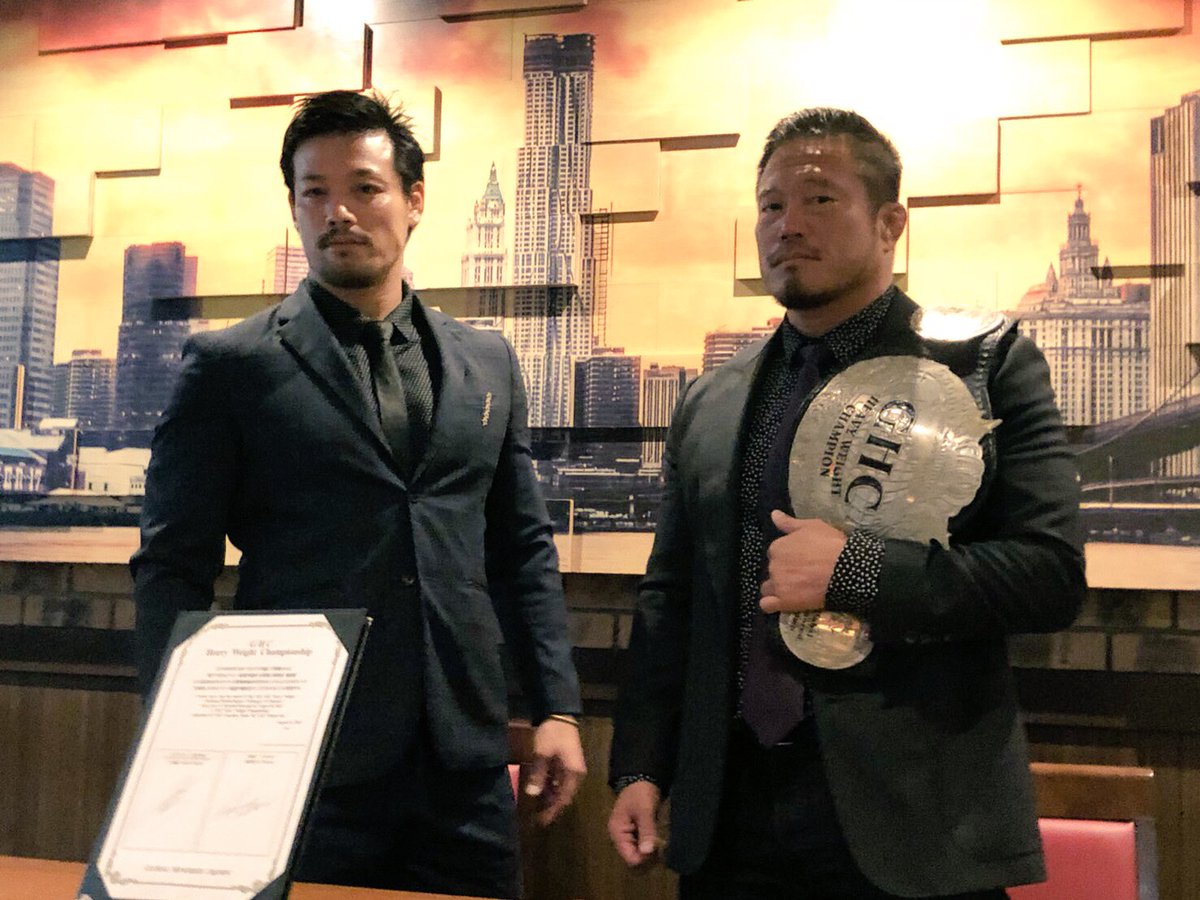 In other news:
~ Meiko Satomura and Cassandra Miyagi of Sendai Girl's are scheduled to appear at The Gate of Origin show in September. I believe this is the first show under this title and it will take place in Sendai.
~ Takashi Yoshida got a pinfall victory over Open The Dream Gate Champion, Masato Yoshino and will challenge Yoshino for the title at The Gate of Origin. Eita will defend his Open The Brave Gate title against former stablemate Punch Tominaga and Natural Vibes trio of Kzy, Yokosuka and Horiguchi will defend the Open The Triangle Gate against Tribe Vanguard trio of U-T, KAGETORA and Yosuke Santa Maria.
~ The KO-D Openweight Championship is now back in somewhat safe hands after Danshoku Dieno cashed in his gauntlet on Tuesday's Maji Manji to win the title. Meiko Satomura has challenged him and also stated she'll reclaim her gauntlet that she lost abroad. In other DDT news, Shunma Katsumata is injured, I believe so is ALL OUT stablemate Konosuke Takeshita. What this means for the KO-D 6 Man titles, I'm unsure of at present.
~ Omega's next challenger for the IWGP title will be Tomohiro Ishii, while Tanahashi will defend the right to face the champion at the Tokyo Dome against Okada.
Luke Hickey
@PuroReviews
*image of Noah crowd from @Hi5ame.